The 2nd Loc Yen Village Festival was opened in Tien Phuoc district, Quang Nam province on March 24.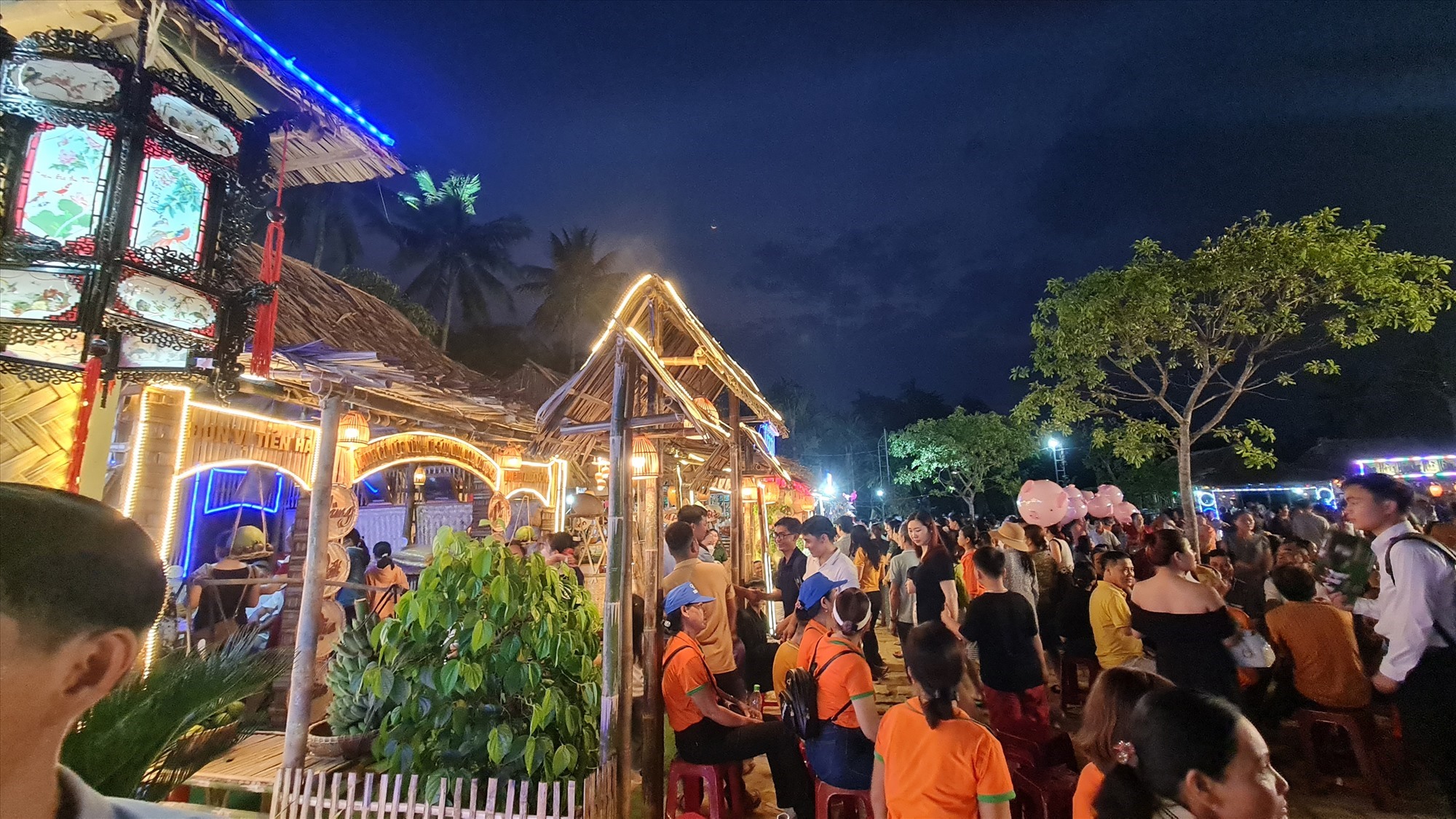 Local people and visitors at the festival
Tien Phuoc is rich at cultural and historical values with the interference of Sa Huynh, Cham Pa and Dai Viet cultures.
In September 2019, Loc Yen village was recognized as a national relic.
Loc Yen village owns many ancient thatched-roof houses aged from 80 to 150 with high artistic values.
Over the years, traditional cultural identities of Vietnamese people, typical features of Quang village are still preserved in Loc Yen village.
Loc Yen ancient village now becomes a community-based green tourism destination in Quang Nam province.
Besides, there are attractive tourist attractions nearby such as Lo Thung - a beautiful site on Da Giang river, memorial house for Huynh Thuc Khang, stone alley Xom Bau - Thanh Binh.
A little further from the ancient village of Loc Yen are attractions such as Nuoc Oa historical military base in Bac Tra My district, ginseng gardens in Nam Tra My district, Phu Ninh Lake…
The 2nd Loc Yen Village Festival also consists of various unique activities such as traditional craft performances, introduction of local agricultural and OCOP products, folk art performances.
The event is lasting till March 26.
https://en.baoquangnam.vn/tourism/the-2nd-loc-yen-village-festival-140335.html